Craft 2013 La Campana de Panama Soberana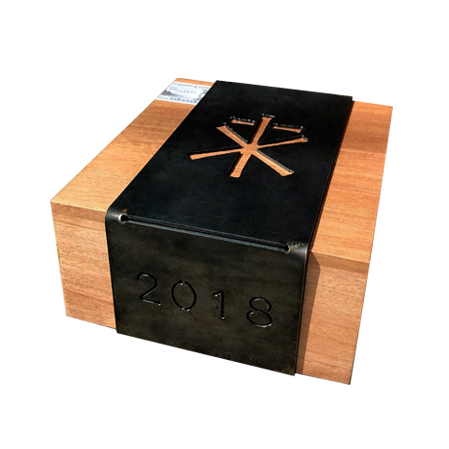 Craft 2013 La Campana de Panama Soberana
The CRAFT line debuted in November 2013 with the the original La Campaña de Panamá Soberana and was followed by WitchCraft, which was produced for the Cali Mega Herf in September 2014.
This release stays true to the line's core, using the same filler found in the Neanderthal line, a mix of Dominican, Nicaraguan and Pennsylvanian tobaccos, while the binder is an Ecuadorian habano ligero that Skip Martin describes as the thickest the company has to offer. To finish it off, the cigar gets a dual wrapper of Pennsylvania broadleaf maduro and Ecuadorian Connecticut "dark candela," which is most visible as the tobacco used to cover the foot, but reappears towards the head in a single thin strip.
"Each component has been utilized and positioned in the blend deliberately tasked with a specific objective to deliver in the effort to harmonize the aspects of combustion, aroma, strength and flavor," said Martin.
Only 2,000 boxes produced. This is our last one available.